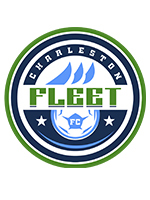 Michelle Wilson
Assistant Coach
Michelle is in her 1st season as an Assistant Coach for the Charleston Fleet.
Most recently, Wilson was an assistant women's soccer coach at LIU Brooklyn.
She has previously held coaching positions at The College of Charleston, USC Upstate, Converse College and Spartanburg Methodist.
Wilson is a 2010 graduate from Converse College, where she was also goalkeeper for the Women's Soccer team. She later went on to receive her Master of Science in sport management at Liberty University in Lynchburg, Va.
In addition to her coaching and playing experience, Wilson has consistently participated in running various camps and coaching club soccer teams since 2009.